Shop Signs that Stand Out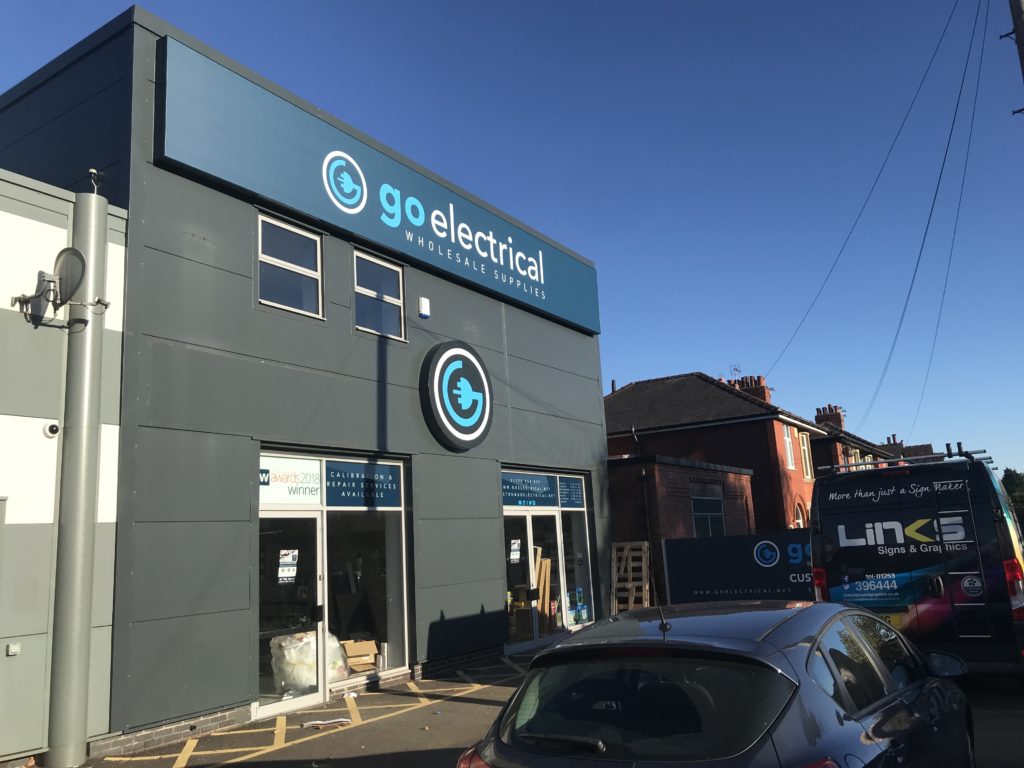 Shop Signs – Why Are They Important?
Often being the very first thing that passers-by and potential customers lay their eyes on, Shop Signs are an incredibly important marketing point for your business.
Think of them as like a 'Welcome' sign into your shop or place of business – you want to draw the customer in whilst making it immediately obvious what type of services and products you have to offer.
When deciding on a design for your shop sign, you may be wondering about the best approach. What colours would look best? Should the sign include my logo? What options are out there?
In this post, we'll be answering these questions whilst showing you the most effective types of shop signage – from totem-style signs to external signage and window graphics, we have worked on a wide range of signage for a variety of businesses and can help yours stand out amongst the competition!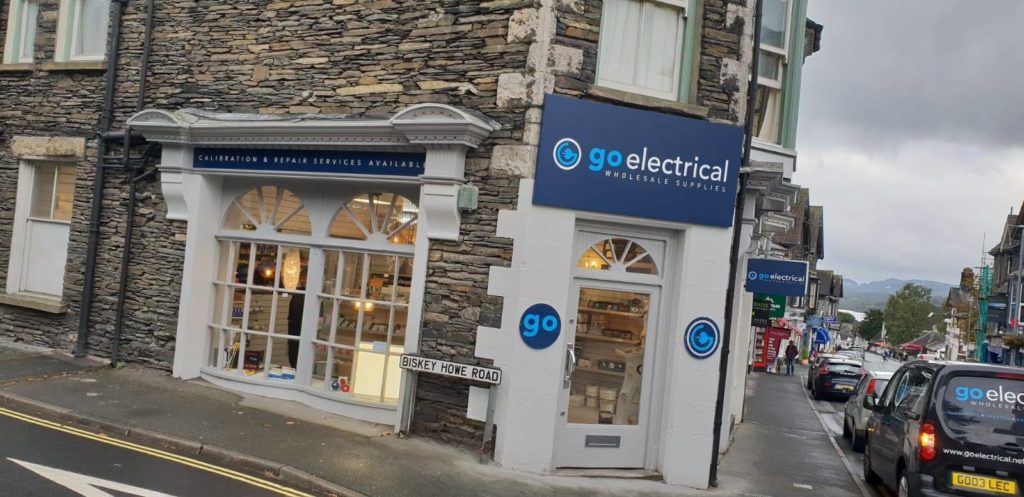 The All Important Branding
We've all heard that branding matters, and for good reason. Having a brand that is immediately recognisable to the public is a guaranteed way of building trust with new and returning customers. Take our client work with Go Electrical, for example – their wholesale supply store features illuminated fascia signage and an external sign for the shop front that follows their theme throughout.
The blue and white colours, simple font, and clever logo are eye-catching and you would be able to recognise the company and branding from a distance!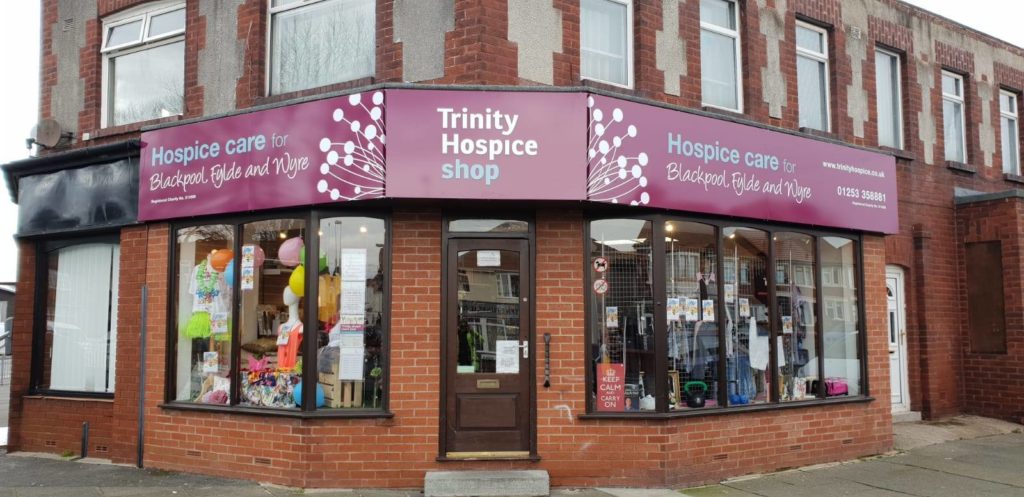 Location, Location, Location
It goes without saying that location has a significant effect on the popularity of your business.
If your shop is situated in the middle of a busy high-street, you can bet that you'll be attracting more customers than if your shop is in the middle of nowhere. On one hand, you may think that if your business is hard to find, your signage wouldn't matter all that much. On the other, you may also assume that if your business hit the jackpot with location and gets customers regardless of how your shop front looks, who needs a good-looking sign anyway?
The location of your business definitely has its advantages and disadvantages. However, regardless of where your shop is based, signage still matters.
Why? Because having a shop sign that stands out can help customers find you when they may have otherwise driven, or walked, straight past and not taken any notice. If customers are, in contrast, walking past your shop every day, first impressions matter even more! Your signage should reflect the quality of your business and products, and what better way to impress than having a sign that represents your company in a positive light?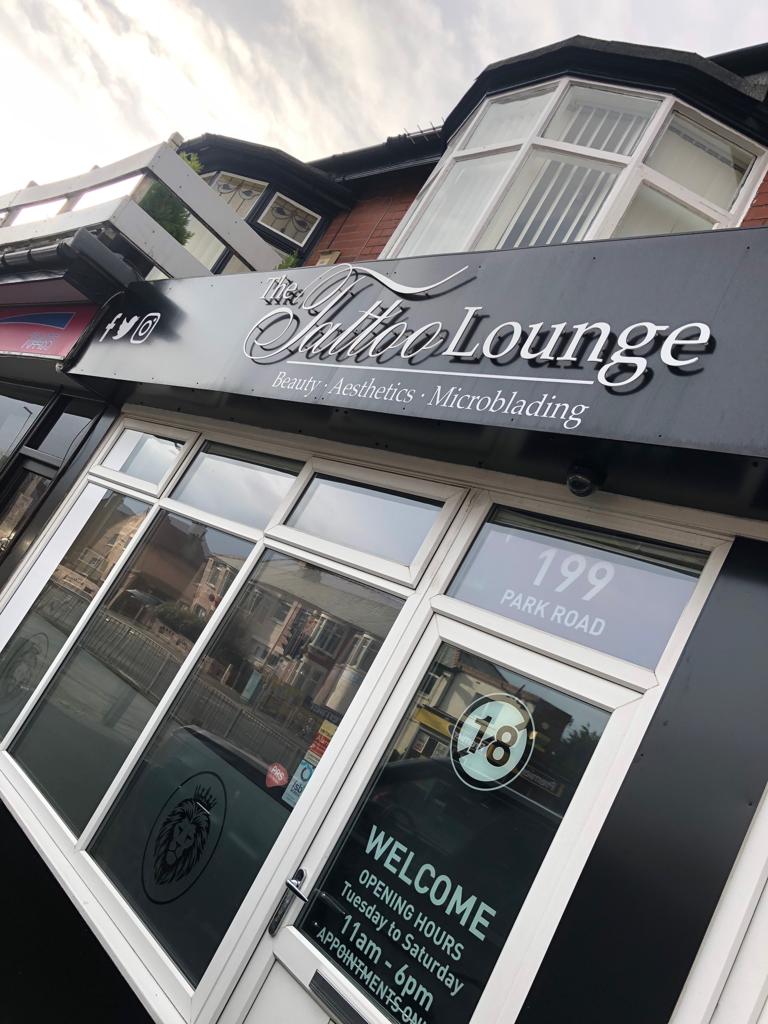 Promotion That's All Day, Every Day
As well as the obvious advantages of having a beautifully-designed shop sign as listed above, there is another that people often ignore. Advertising!
External signage is a brilliant way of advertising to potential and existing customers. Whether you opt for a totem-style sign outside your shop or an eye-catching graphic to be displayed in your window, there are so many options to choose from to get your company noticed. Signage works excellently as your main form of advertising as it is displayed 24 hours a day, 7 days a week.
Your services are being promoted without you even having to do so much as lift a finger – we will install and design your sign hassle-free, letting your sign do the talking for the excellent quality of products you offer. Your signage should be unique to your brand and reflect your profession in a way to entice customers interested in your services.
Talk to Us!
If you're interested in having us design and install a sign for your shop that's guaranteed to stand out, we'd love to hear from you! You can get in touch with us by email at sales@linkssignsandgraphics.co.uk, phone us on 01253 396 444, or fill out the form with your details on our Contact page.
Find out more about our External Signage and other services here. Alternatively, view more of our client work in our portfolio.
You can also follow us directly on our social media pages for company news, client work, and more! Like us on Facebook, follow us on Twitter and Instagram, and find our official company page on LinkedIn.