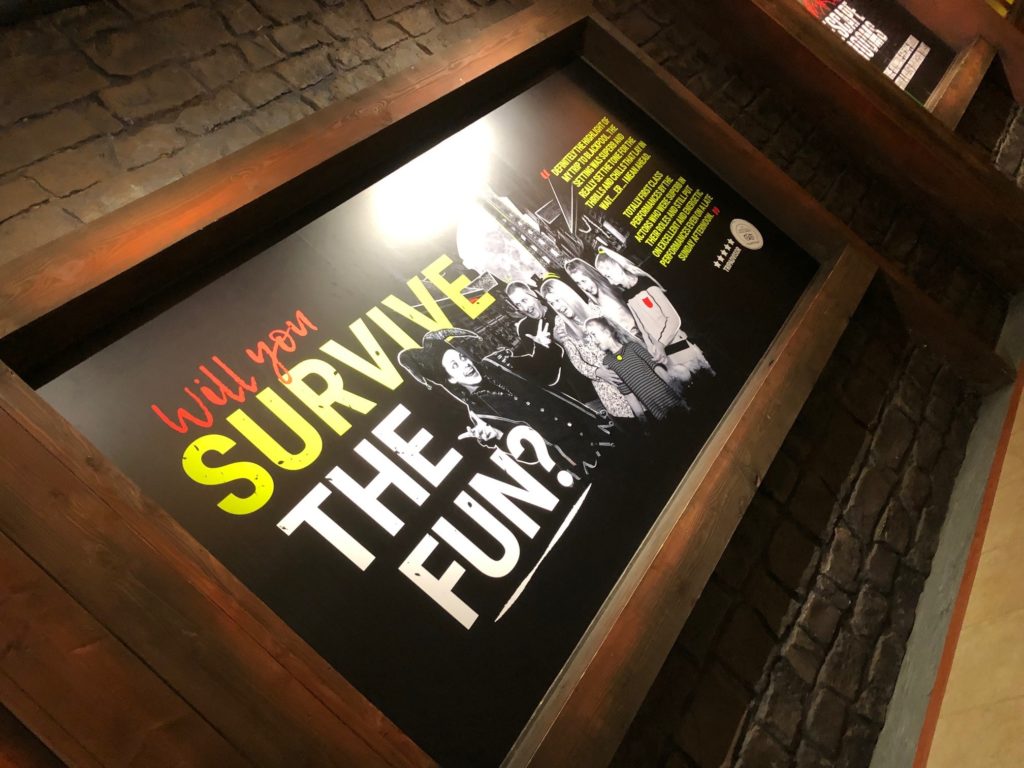 Blackpool Tower Dungeons: Updated Branding & Signage
This week, we returned to the Blackpool Tower Dungeons to install some brand new signage in time for an important visit that the Tower had in store for today. 
Back in July 2017, we helped Blackpool Tower Dungeons promote their new Escape Rooms attraction. We spent 6 days (including the weekend!) printing and installing new external banners, Alupanel signage, and internal hanging signage, going above and beyond to meet our client's expectations and design briefs.
Now, in September 2019, we returned just in time for Halloween next month to install a new range of external graphics! The graphics were mounted on Alupanel and fixed into the external frames that they have on the building. We then produced a large internal wall sign, along with a new feature floor graphic.
All of the graphics were required with a fairly quick turnaround for the important visit the Tower was expecting, and we couldn't be happier with how they turned out.
If you're looking for some thrill-seeking fun this Halloween (and fancy checking out our brilliant work up close), why not check out the wide range of attractions available at Blackpool Tower Dungeons? You can purchase tickets and check out what's inside the dungeons here.
Alternatively, if you have a project of your own and are interested in receiving a quote for any of our services, get in touch! You can submit an enquiry form on our Contact page, email us at sales@linkssignsandgraphics.co.uk, or call us on 01253 396444. 
Find out more about our Graphics and Signage services here.