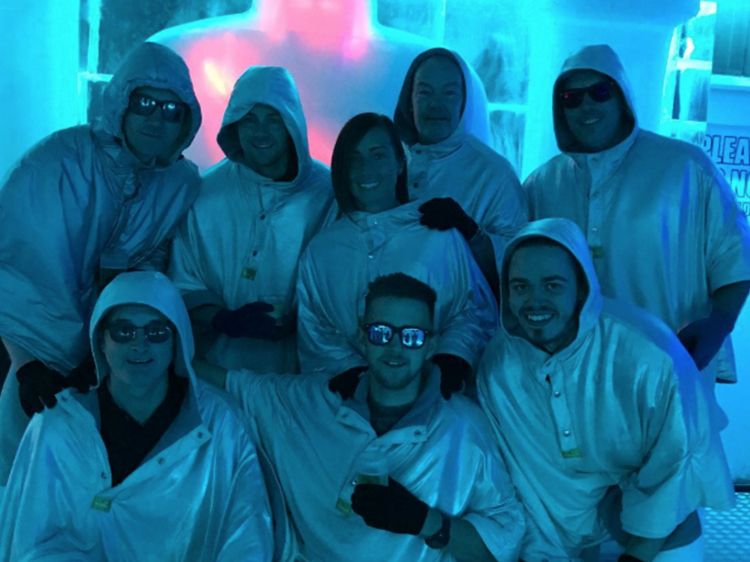 Links, Signs and Graphics hit Prague!
Prague was the destination selected when our management team decided they wanted to treat their staff. On Friday 7th September 2018 we embarked on our first team trip away.
As a way to say thank you to the Links, Signs and Graphics staff director Carl decided a group trip would be a great idea. We have a very hard working team here at Links and for most of the year we are working to very tight deadlines. This has meant that the pace of work, although fun and exciting, can sometimes be relentless.
We wanted to give them some time away from the workshop as a thanks, so we took them to Prague for a long weekend. The team had a fantastic time, as many had not visited the Czech Republic before.
The team took part in the usual tourist things. We visited the Prague Ice Bar, went sight-seeing across the city and even did a bus tour. The team favourite on the trip was obviously touring the huge range of bars that Prague has to offer.
It was safe to say that the staff looked a little broken coming into the office after the trip!
Watching the team come together over the full weekend was fantastic. It just showed how strong our team is and the trip went down an absolute storm amongst the staff.
We're now thinking about next year and where to visit for 2019's trip! Any suggestions? Let us know!
If you have any questions about Links, Signs & Graphics, the work we have done or the services that we offer, please feel free to contact our friendly team. Also, if you have a project you'd like to discuss please speak to us about your requirements. You can either call us on 01253 396444, visit our contact page here or email sales@linkssignsandgraphics.co.uk and someone will be in touch with you shortly.