New Wall Graphic Installation at Blackpool Zoo
We were recently asked by Blackpool Zoo to help brand their new children's party room: the idea was to apply graphics to the wall that gave the feeling that you were sat in a treehouse, looking out of the windows and observing the beautiful wild animals in Africa. We sat down with Sias and identified the images that would be required, making sure we chose images that would bring this vision to life. It was then down to our designer to make it all fit and look superb!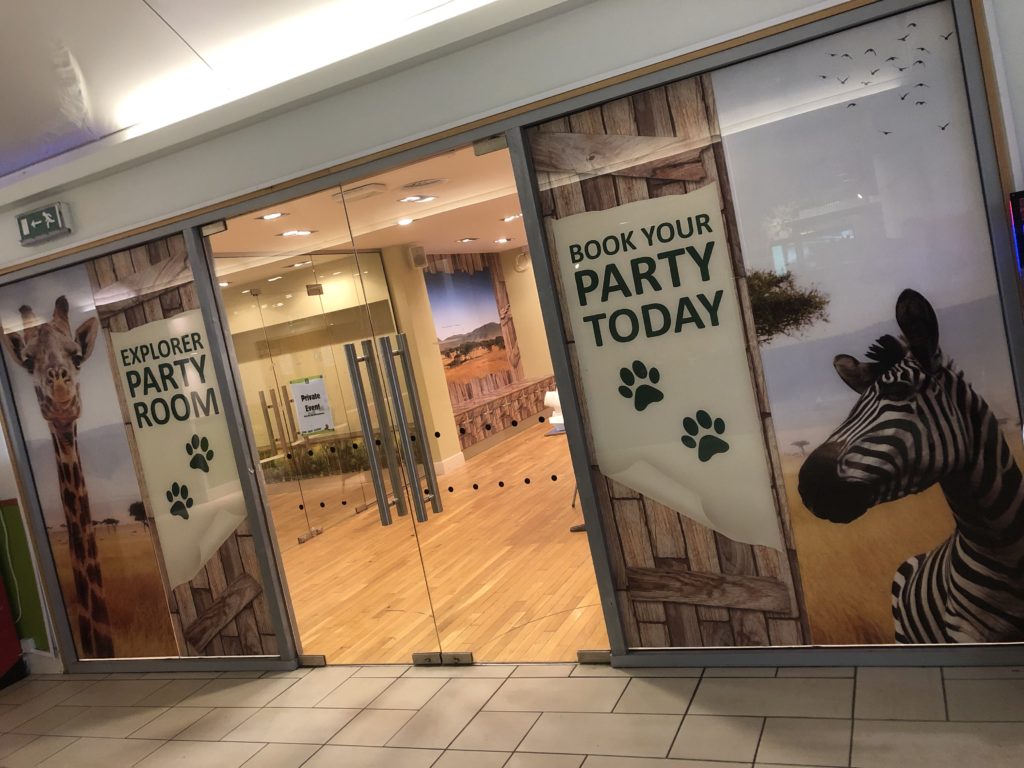 Fast forward a couple of weeks, and the end result is looking stunning. It's certainly one that will be sure to attract more bookings in the party room, with lots of great feedback received already from both kids and adults.
Whilst we were working on this project, we were also asked to brand 2 huge walls in the retail shop that acted as backdrops to the retail displays. We printed these graphics on Metamark mdph vinyl, and also applied graphics to the counter tops, storage drawer fronts, and the cash desk, giving the look of the gift shop a real uplift!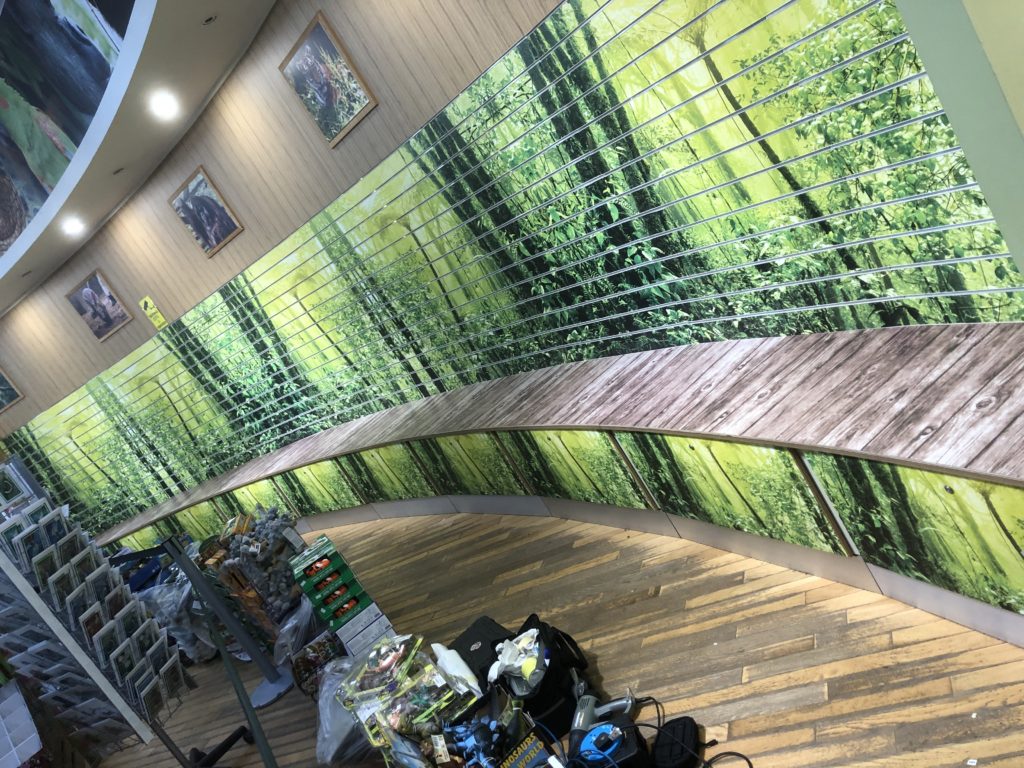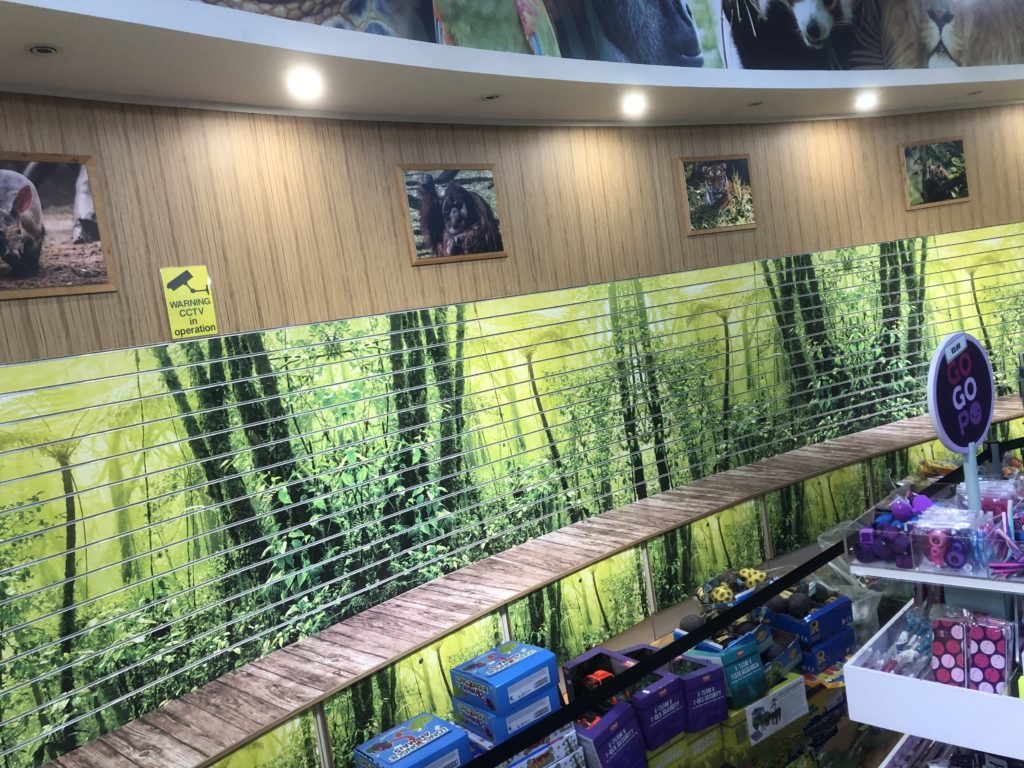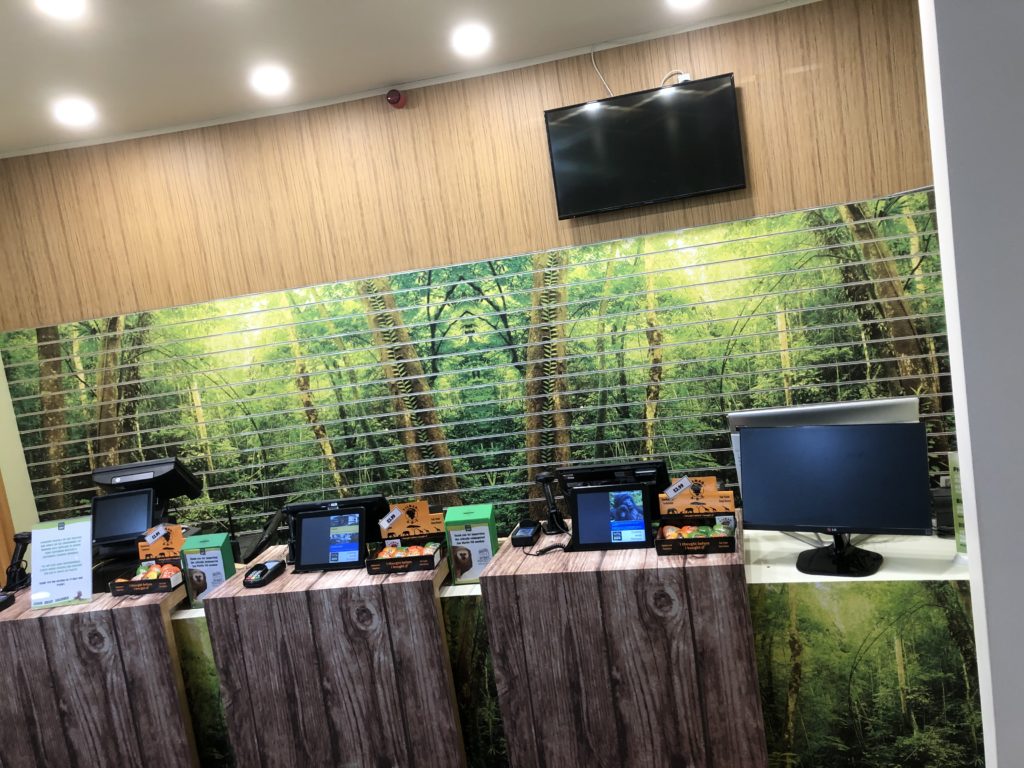 Overall, we're extremely pleased with how the graphics turned out, and it was an absolute pleasure designing and installing these creative pieces for Blackpool Zoo once again!
Take a look at our previous work with Blackpool Zoo here, and if you're interested in our Wall Graphics services, have a look at our Wall-Coverings page.
You can also contact us for a quote on 01253 396 444, or email us at sales@linkssignsandgraphics.co.uk. Click here to go to our Contact page for a full list of contact options.
What do you think of our Blackpool Zoo designs?