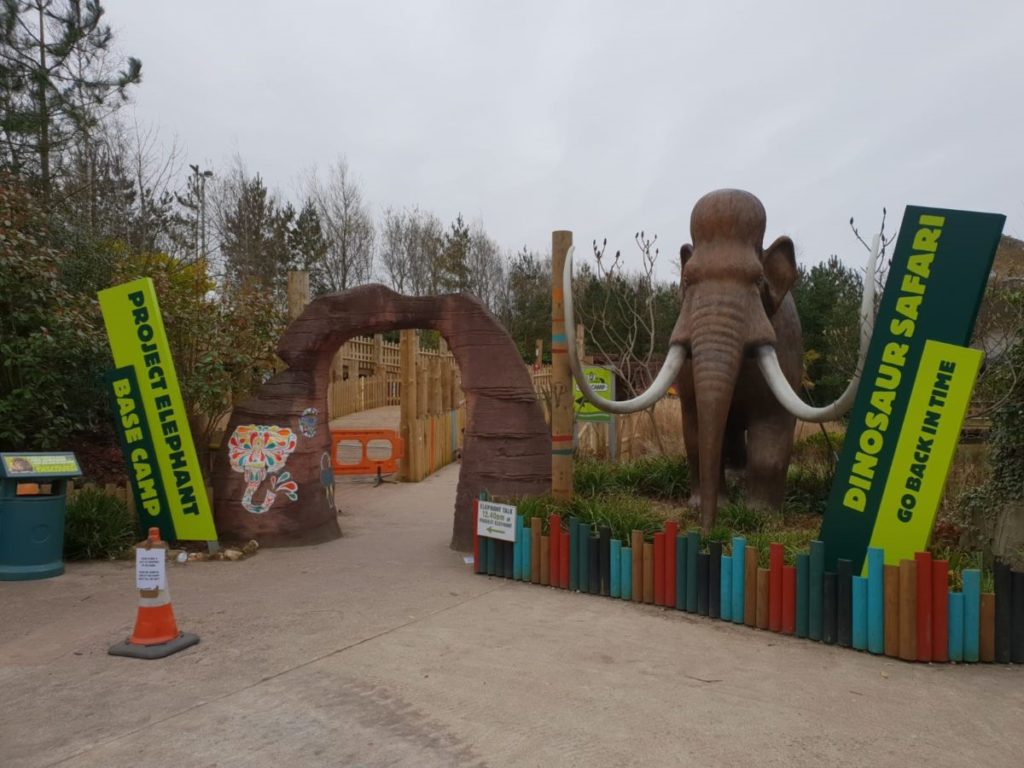 Blackpool Zoo – New Signage!
Blackpool Zoo have recently just opened their new Project Elephant Base Camp, the result of their largest ever investment. The multi-million pound facility combines the UK's largest indoor elephant house. It has a huge outdoor habitat and a themed visitor experience through Asia. The new facility has been the result of lots of hard work and years of planning. We were thrilled to help when we were approached about creating some signage for the new facility.
We created two new sets of aluminium posts for the Base Camp. Then, we installed them with new trays and then fixed them into place so that they matched the other three existing systems that Blackpool Zoo had in place.
So that the branding was consistent, we gave the other, older posts an update too, applying the new printed graphics.
This project was not just the aluminium posts! Blackpool Zoo also asked us to install some external fascia signs. These new external signs were to tie in with the new look for the facility.
Big thank you to Blackpool Zoo for letting us create some amazing new signage for the Project Elephant Base Camp and the Dinosaur Safari. Make sure to check it out on your next visit to Blackpool Pleasure Beach, you can buy your tickets here.
If you have any questions about Links, Signs & Graphics, the work we have done or the services that we offer, please feel free to contact our friendly team. Also, if you have a project you'd like to discuss please speak to us about your requirements. You can either call us on 01253 396444, visit our contact page here or email sales@linkssignsandgraphics.co.uk and someone will be in touch with you shortly.