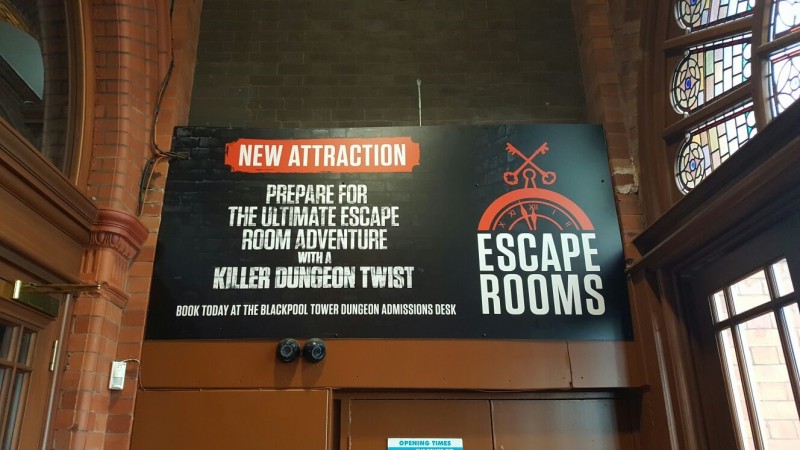 Escape Rooms Blackpool, External Signs
The Blackpool Tower Dungeons has a new attraction, the Escape Rooms!
Following on from the completion of the build by the contractors we were then asked to produce and install a wide range of signage, from external banners and Alupanel signage to internal hanging signage. There was a slight twist however, the signage had to be installed prior to a walk round from one of the brand marketing managers at Merlin. This meant we would need to print over the weekend, which is not a problem as we are always willing to go that extra step to ensure we meet our clients needs and deadlines. From receipt of artwork on Thursday afternoon we then produced and installed everything on Tuesday morning. We do love a challenge!
If you have any questions about Links, Signs & Graphics, the work we have done or the services that we offer, please feel free to contact our friendly team. Also, if you have a project you'd like to discuss please speak to us about your requirements. You can either call us on 01253 396444, visit our contact page here or email sales@linkssignsandgraphics.co.uk and someone will be in touch with you shortly.