Cyber Crime Bus Wrap for South Wales Police
Earlier this year, we were approached by Inspire Engage Promotions (who we produce many bus graphics for throughout the year) to assist with artwork requested by the South Wales Police Department.
The South Wales Police Department had commissioned the use of one of their buses for an upcoming tour of South Wales. Unfortunately, as they began the artwork, the designs were falling short of their expectations. Inspire Engage decided to reach out for us to help, and of course, we gladly stepped in.
Within a couple of days ,we already had a full wrap designed and signed off with just a few tweaks here and there. Inspire Engage even commented that it was the best bus wrap design they had seen in many, many years: talk about an accomplishment!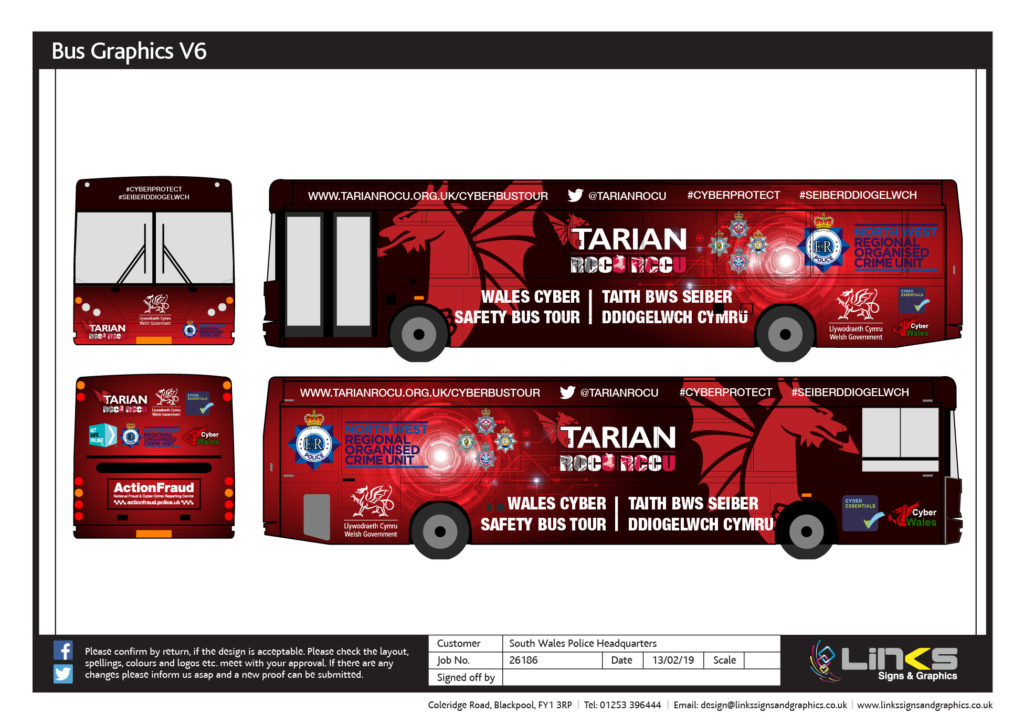 Fast forward a couple of weeks, and the bus was ready to be tackled. Just 2 days later our two expert fitters had completed the bus-wrap installation, and the results definitely exceeded everybody's expectations. Just see for yourself!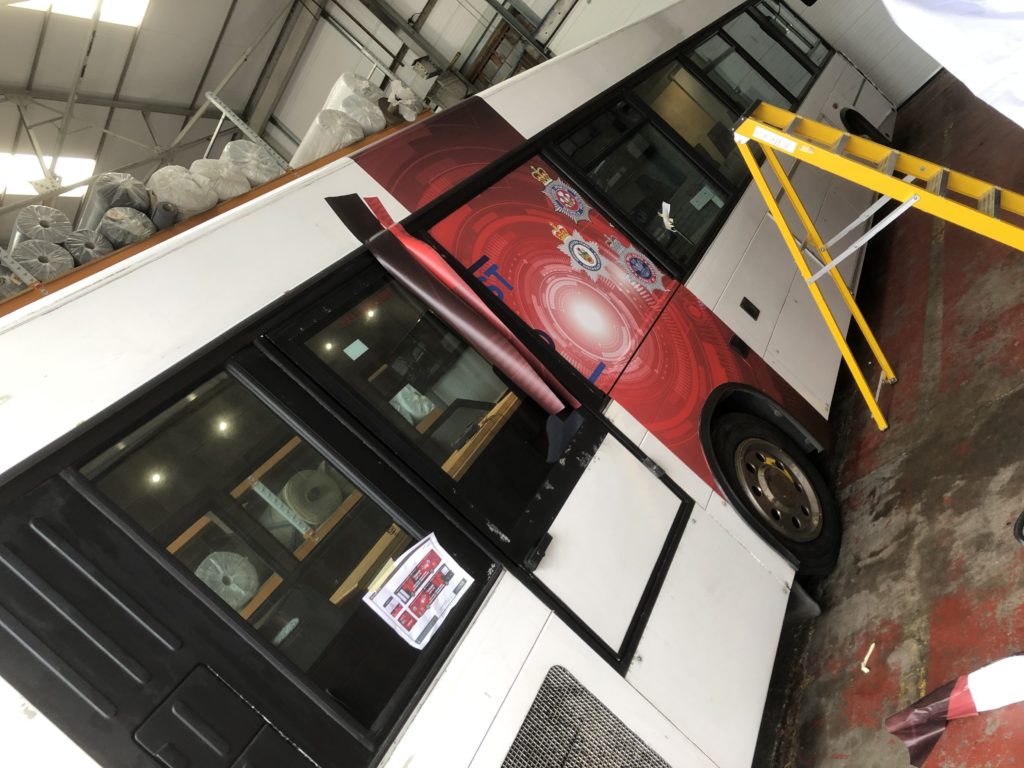 It looks stunning and will certainly not be missed on the roads of South Wales!
If you're interested in our Bus Wrapping process, or would like your own #VehicleGraphics produced, get in touch! Our friendly team would be happy to help: email us at sales@linkssignandgraphics.co.uk or call us on 01253 396 444.