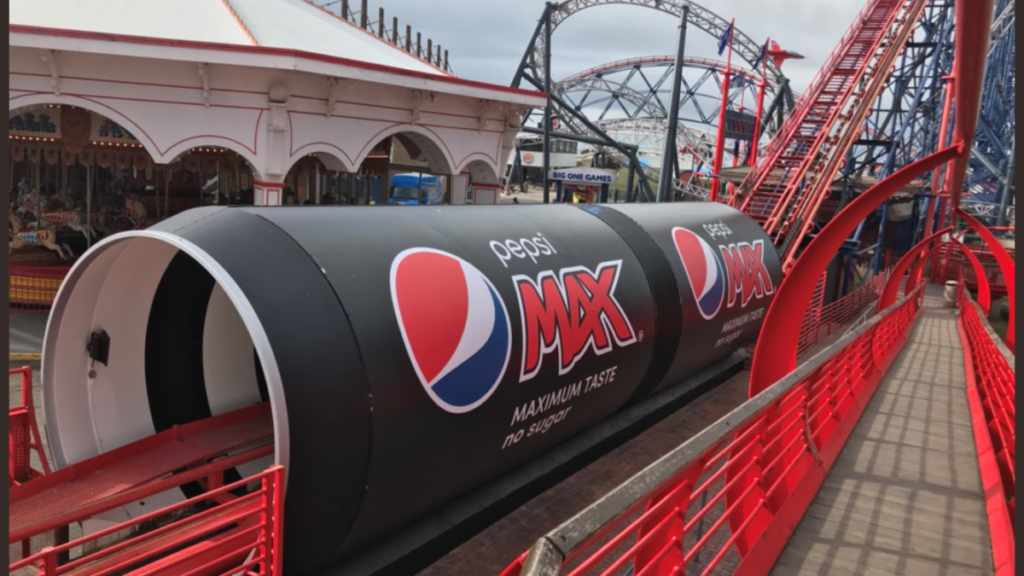 Blackpool Pleasure Beach Big One Branding
Blackpool Pleasure Beach's Big One is one of the most iconic roller coaster rides in the UK. The ride, now called the 'Big One', was formerly known as the Pepsi Max Big One, and was well known the world over.
We were approached by Blackpool Pleasure Beach to revamp the Pepsi Max branding on the ride and were absolutely thrilled to be working on such an exciting project for such an iconic roller coaster.
The project consisted of external banners with a lacquer coating which was affixed to the existing structures. Each of these banners measured at 4.5m by 8m, so this was a fairly large signage piece to create.
We started off the project by stripping off the previous branding, prior to the installation of the brand new, and improved, Pepsi Max branding. We have added some pictures so you can see the difference between the old and the new.
Big thank you to Blackpool Pleasure Beach for letting us create some amazing new signage for the famous Big One. Make sure to check it out on your next visit to Blackpool Pleasure Beach, you can buy your tickets here.
If you have any questions about Links, Signs & Graphics, the work we have done or the services that we offer, please feel free to contact our friendly team. Also, if you have a project you'd like to discuss please speak to us about your requirements. You can either call us on 01253 396444, visit our contact page here or email sales@linkssignsandgraphics.co.uk and someone will be in touch with you shortly.